Hush softly! We're letting out the secret for the Best Private Beaches in the World. If you have not thought about beaches seriously yet, then round-up is the inspiration you need. These private beaches are your go-to destinations if you like nature and its perks.
With unspoiled serenity, these best private beaches are everything you can desire. These beaches with calmness of the water and hustle of the sand will blow your mind with their opulent charm.
Best Private Beaches in the World
Necker Island, British Virgin Islands
As they say, happiness comes in waves, Necker Island is the prominent proof to this. Possessed by Richard Branson, Chairman of Virgin Mobile, this island is a perfect hideaway to enjoy the moments of peace and calm. Above all, this 74-acre utopia is an extravagance luxury in a setting that's just exclusive in its own way.
Located in the beautiful and pristine British Virgin Islands, this place can lodge up to 34 guests, with additional room for six children. Moreover, the idyllic ecstasy includes private pools, tennis courts, scenic views and water sports equipment. So, have you thought of it yet?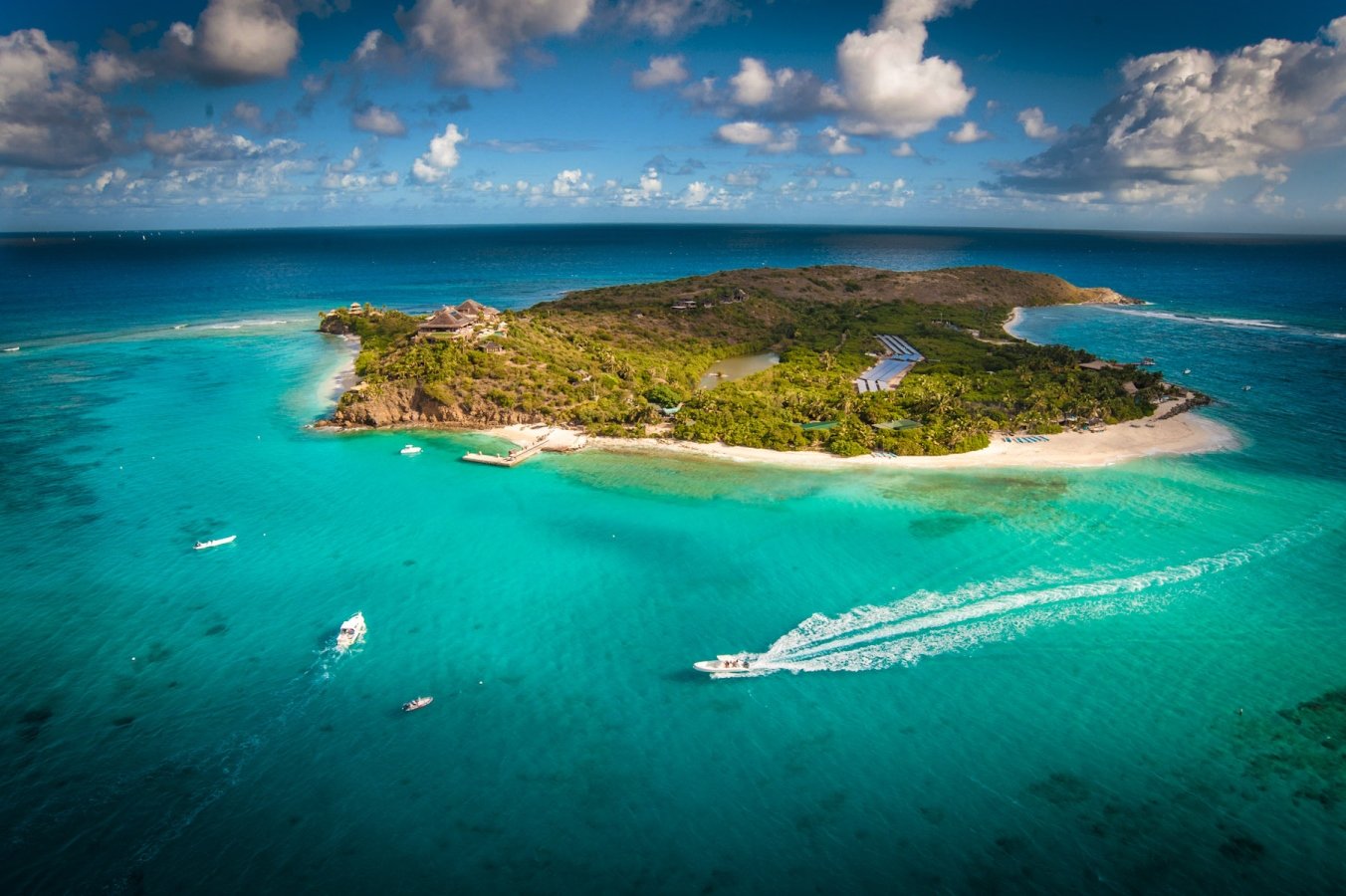 Kauapea Beach, Hawaii
Like a cool breeze in summer puts a mind at ease, a similar effect is created by Kauapea Beach in Hawaii. This private beach caters to the people looking for some summer fun in their own zone. Kauapea Beach is known for its reputation of being nude and clothing in an optional way. Also known as Secret Beach by the locals, this pleasure site is famous for sun-bathing and dolphin sightings.
However, if you are planning to take a dip in the beach, better drop that plan. Undoubtedly, the beach is safe. But the strong currents of its waves make swimming dangerous. Don't be disheartened. At one end, there are tidal pools to swim and on the opposite side is a waterfall; compensates enough!
Soneva Fushi, The Maldives
If we try and break the abbreviation of B.e.a.c.h., it will be Best Escape Anyone Can Have. Soneva Fushi is the escape everyone needs to experience at least once. This private resort is decorated with 65 marvelous residences, all adhering to the "no news–no shoes" philosophy. Soneva Fushi is one of the best private beaches in the world as each manor has its own stretch of beaches.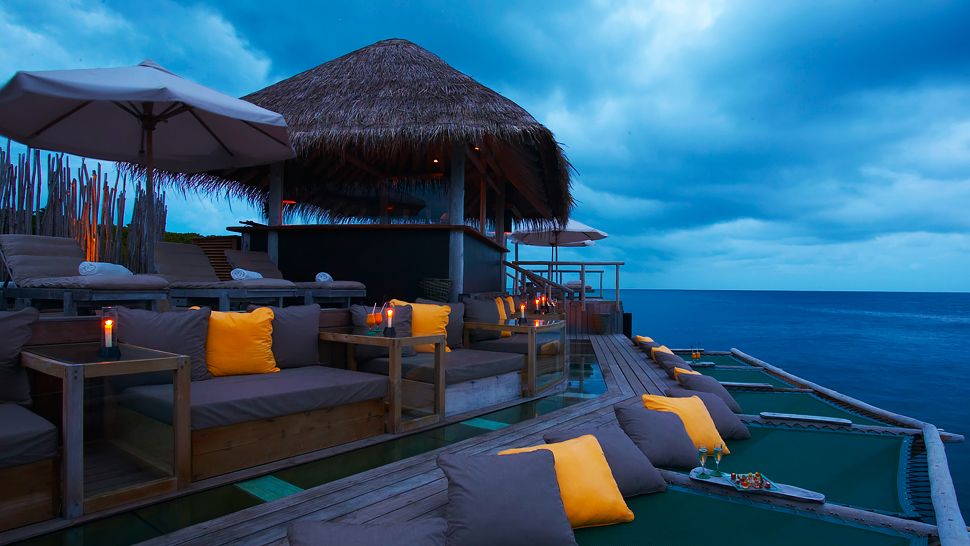 The ingenious building materials used all over the resort adds to the feeling of being with nature. Besides, this getaway residence also has a planetarium and open-air hall to keep the guests amused. To put it differently, it is a place of peace for the mind, body, and soul.
Whitehaven Beach, Australia
The tans will fade, but the memories will remain forever. Add Whitehaven Beach to your trip list, if all you're looking for is a secluded hideaway. This picture perfect beach has a stretch of white sand that makes it look like a painting. Too magical to believe. Only accessible by boat when the waves are high, this beach is located in Australia's chic Great Barrier Reef.
If you're looking for some adventure around, you can also explore the beach via a seaplane or helicopter. Besides, if you intend to spend quite some time at this beach, pack some food with you. Because, you won't find a restaurant or a cabana, and not even many people.
The Beach House, Barbuda
Do you know, what travelers say about The Beach House? It is everything. Beautiful, mysterious, wild and free. In fact, it's like a heaven of contentment and tranquility. The waters of this beach are crystal clear, warm and have a sandy bottom. By all means, this private island in the Caribbean is perfect for relaxing, reconnecting and restoring. Other than this, you get all the assistance (when you want it) and privacy.
With 20 posh suites, this private beach offers magnificent views. Moreover, if you feel bored, you can always snorkel right off the beach in front of the resort. Ain't it the best combination of a relaxed vacation?
Glyfoneri Beach, Skiathos, Greece
Glyfoneri Beach is another synonym to serenity. Covered in the blanket of Grecian plants and high hills, this beach is another perfect relaxation spot. You can bathe under the blazing sun or bellyflop into the crystalline azure waters. And, you'll still want more. Mostly unknown to people, the beach is located just 5 km East of Skiathos Town.
Only reachable by track road, you cannot plan for a more secluded paradise. The gleaming blue waters and the white sand create a nonpareil environment for amazing moments of bliss. The beach is unmapped therefore you should carry the necessities you might need for the day.
Las Alamandas, Mexico
Las Alamandas is the essence of beauty, romance, and style. This 1,500-acre, 7 villas private property is owned by Isabella Goldsmith. Beyond this luxury, there lies a nestled unspoiled nature reserve for wanderers. Also, it is an ideal place for romantic escapes, getaways, honeymoons, family get-togethers, weddings, or an inspirational corporate retreat.
With private jacuzzis and sun-terraces, this can be your place of perfect seclusion. If all you need is privacy, then Las Alamandas in an exceptionally wise option to kill for. Besides, you can also enjoy activities like tennis, surfing, nature hikes, horseback riding, and kayaking.
Colombier Beach, St. Barths
Only approachable by boat or 20-minute hike, Colombier Beach is also called "Rockefeller's Beach." For many years, the property surrounding this beach was owned by David Rockefeller which made it the Rockefeller's Beach too. Its freshening turquoise water and scarce vegetation separate the beach from the counterparts.
Colombier Beach is remarkable for picnics and day-long beach trips. Also, the walk to and from Colombier has amazing and mind-boggling effect. Plan for an all-day visit as the sunsets at this beach are not something to be missed.
Guana Island, British Virgin Islands
Certainly, a world of its own, the Guana Island has waterfront accommodation, captive by scenic terraces, and natural beauty. One of the most loved getaways, Guana beach is surrounded by exclusive retreats. If you're tired, you can always relax in any of the posh villas. Also, revel in the distinctive cuisine prepared with the artistry.
Simply put, everything is authentic when you visit Guana Island.
Monsul Beach, Spain
Well, this is one beach you could relate with Indiana Jones and the Last Crusade. It is the most famous beach of the Nature Reserve. The water is not deep. And if you're planning a family trip, children can enjoy the crystal clear water, watching fishes swimming around their legs. Relaxing at Mónsul beach is like entering a wonderful park. The one of a kind eroded lava formations make a beautiful landscape. Also, it is an ideal place for seabed lovers.
Kamalame Cay, Andros, Bahamas
Kamalame Cay should be your first choice if you value adventure, romance, privacy, with a tinge of elegance. This unique Caribbean is a hidden gem just off Andros' mainland. Kamalame Cay glitters in all its sea-hued Bahamian beauty. This alluring beach is a favorite among barefoot wanderers, beach and fishing lovers.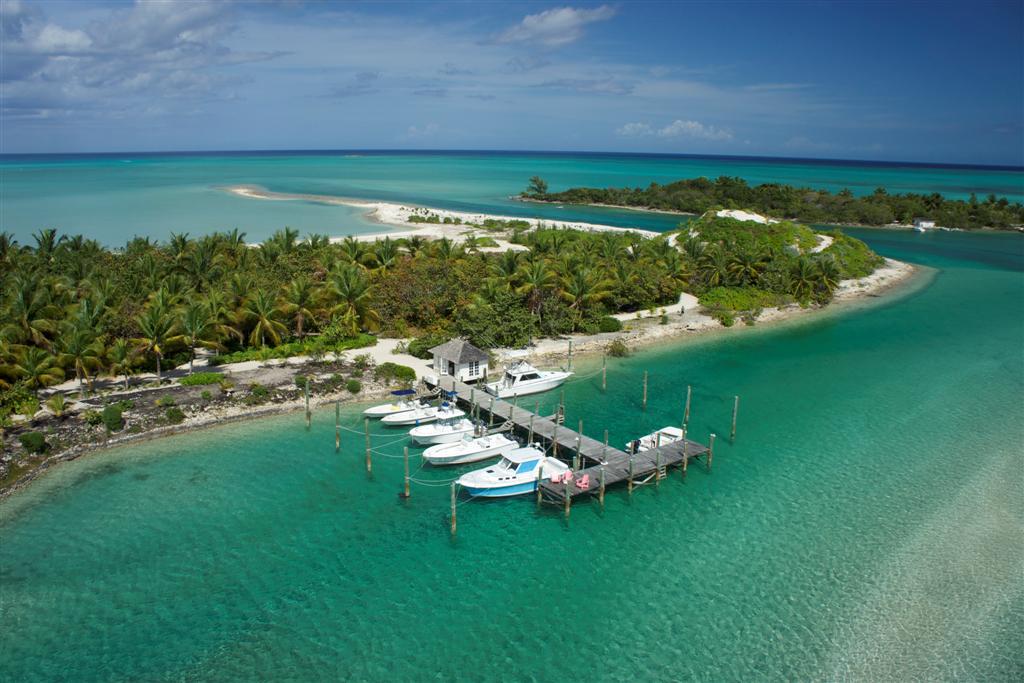 For total wilderness, stay at Kamalame Cove resort that is attached to the mainland of Andros Island near the beach. The gracious warmth and hospitality will always have your heart.
Porto Santo Beach, Portugal
Located on the coast of Portugal and Morocco, Porto Santo is a pristine 9km beach. Known for its warm, clear waters and golden sands, this beach attracts more and more visitors every year. Besides its natural beauty, the Porto Santo beach is surrounded by several snack bars and sunshades to cool off a bit. Moreover, it also has several luxury accommodations that make it a perfect couples getaway.
So, have you made your mind which private beach you wanna visit first? If not, then, hurry up, because secluded spots will be hard to find once the holiday & party season hits.