Did you ever think you could buy a Best Tablets Under $100 ? A tablet can be a handy friend to have at work and at home. They make it fun to play games, conduct work while lying on the sofa and to browse the internet more comfortably to doing it on the smartphone. Tablets are what they appear to be; a great combination of the power of a laptop and the portability of a smartphone.However, finding the right tablet for your needs can be tricky, especially if you are working on a tight budget. To help you find something affordable and functional, we've listed some of the best budget tablets on the market.
So, let's get to it: here are the best tablets you can get under $100.
Best Tablets Under $100
iRULUeXpro X1 Mini
If you need a compact tablet for things like watching Youtube and playing mobile games, the iRULUeXproX1 Mini is a good tablet to keep in mind. The tablet is not for memory hungry apps and you definitely won't enjoy the fact that it doesn't have Bluetooth capability. However, the design looks good and the tablet performs fast with its quad-core processor. The internal storage is rather impressive and the price tag is good enough to attract you to this model.
2016 Amazon Fire HD 8
The 2016 version of Amazon Fire HD 8 is another solid performer. The tablet doesn't have a lot of compromises and it'll perform most basic functions with ease and style. The 8-inch screen is rather generous and the stereo speakers will provide you with a nice sound. With 16GB of storage and 1.5GB of RAM, the tablet will help you play video, work on data files and have a good time.
Tagital T7X
If you aren't that interested in the screen resolution, then Tagital T7X might be a good pick. The tablet has a super-slim design, which makes it wonderful to carry around. The processor is also fast and different to many other tablets, it also has a MicroSD card slot – perfect for adding extra juice to your tablet. However, the speakers won't make you want to play a lot of music and the rear camera is not worthy of taking photos. But if you are after for something that makes browsing the web fun and a tablet for basic Android apps, this tablet is worth considering.
Alldaymall A88X 7-inch
Alldaymall A88X tablet is a compact 7-inch model that feels well-made and it performs rather well when it comes to basic functions. The tablet doesn't have a lot of internal storage, with a 512MB RAM, which means you don't want to use it for multi-tasking. The speakers are also not very efficient and you probably want to use a headset with this tablet. On the other hand, the battery performs rather well and you do have the option to expand the storage with the help of a MicroSD slot. Therefore, for its price, it's a great basic model, which you can always tweak and accessorise to ensure it works even better for your needs.
NextbookFlexx 8.9
The NextbookFlexx 8.9 is not your conventional tablet, as it's actually more of a portable laptop. The detachable keyboard can turn this tablet from a tablet to a small pocket laptop, making it great for those that write a lot on the go. The tablet doesn't have the coolest design but it actually has a large internal storage of 32GB t make up for it. It performs fast and the battery life is better than average.
ASUS Zenpad 7 Z170C-A1-BK 7-Inch
The ASUS model is quite a nice option for those that are willing to do a bit of tweaking to make the most of this tablet. The problem is that it comes with both the Android 5.0 Lollipop operating system and the ASUS ZenUI. This means there are plenty of apps taking space that you don't need – the so-called bloatware products. Luckily, you can disable some of these, although uninstalling them is mostly not available unless you root the tablet. The tablet itself has great design and its battery life is one of the best on the list. The camera isn't worth mentioning but the performance itself is solid and this is a great basic tablet.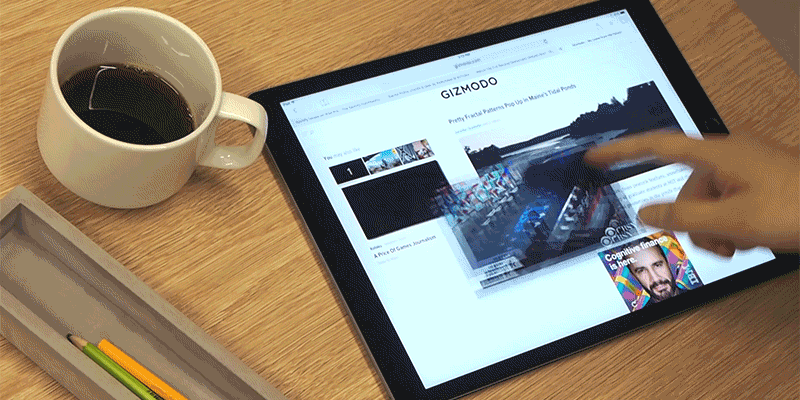 Now, keep in mind tablet prices can change and fluctuate. It's important to keep comparing different retailers – you might pay a lot less with one retailer for the same tablet. This is due to the different savings campaigns retailers love to run. HotUKSavings.co.uk is a good place to find the latest offers for retailers like Currys. Indeed, you might even be able to find savings that help you buy a +$100 tablet without spending your entire budget.
It's also worth noting that cheaper tablets like the ones listed here might not be powerful enough for your needs. You need to be realistic and understand that if you prioritise price, you will need to compromise with other functions. So, always think carefully what you need from the tablet and then start correlating it with your budget.
However, if you have no more than $100, the above are the best tablets you want to go for.