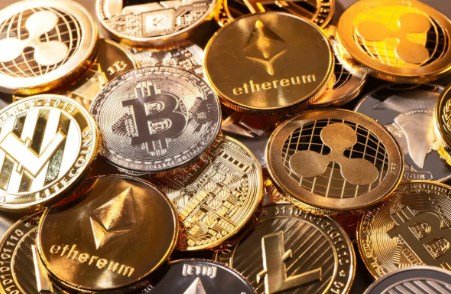 A cryptocurrency exchange is a platform where various operations with cryptocurrency, such as exchanging, buying, and selling, are carried out. It is a minimal set of functions for crypto exchanges. Large platforms like Binance, Kuna, Huobi, and WhiteBIT also offer traders a complete set of tools for making profits.
Examples are:
staking (holding funds for profit);
margin trading;
spot trading.
Cryptocurrency trading exchanges with an option to withdraw to a bank card (Binance, WhiteBIT, Currency.com) may request user verification. Unverified users may face some restrictions.
One of the most popular crypto exchanges in Ukraine is WhiteBIT. This crypto exchange supports different bank cards. When using monobank, you can deposit fee-free. For other banks, the fee is 0.7%.
Funds withdrawal on WhiteBIT
The platform allows you to withdraw no more than 2 BTC (in any cryptocurrency) without verification. To withdraw crypto, you need to go to your Total balance, click the Withdraw button, indicate the number of coins you would like to withdraw, and send a request. Next, you will need to confirm your action using the code sent to your e-mail, and the process will begin. This can take from several minutes to an hour.
If you want to withdraw fiat, you need to choose a suitable payment system and indicate the details, such as an account number. Next, enter the amount you would like to withdraw. Do not forget to consider commissions. Confirm the request for the withdrawal of funds, as in the case of the withdrawal of cryptocurrency, by entering a code.
There are several options for withdrawing funds on the Binance cryptocurrency exchange:
to a card through Binance payment gateways;
to Advcash wallet. The Advcash service charges a commission of 3.5% for replenishing the balance in hryvnia.
through a peer-to-peer platform. A client can independently set the commission amount, withdrawal limits, and payment method, as well as choose a suitable bank.
Withdrawal of money from a crypto exchange is also subject to a commission from a service that a client uses for withdrawing.