Free Games That Don't Need Internet  – The mobile-gaming year 2018 is led by PUBG. This fact was declared at The Game Awards about a week ago. To be fair, I also became a part of this wave, but, as everyone knows, things happen… So, a friend o'mine invited me to go fishing on the faraway lake. Sorry for that – I'm not a fan of this. Of course, I tried to cope with a rod and finally took my phone to kill some time, but … there was no connection. And no offline games on my device. That's why I decided to seek some good offline stuff. Freepps.top helped me with that a lot, so I'm glad to share this knowledge with you!
Free Games That Don't Need Internet  
1. Asphalt 8 – God-mode racing
This one is a new part of the famous arcade-racing franchise. Here you can experience drifting and crazy-speed races on over 220 awesome sport-cars and motorbikes. Let's get straight to the point. Graphics in Asphalt are great also free game without wifi work Best on the mobile market.
Driving. According to arcade traditions, car physics are quite toy-like but good enough for fun. All vehicles are licensed by fabricators, so engines' roar comes very realistic and matches with originals. Damage engine is also quite good, scratches and dents look dramatic.
Free offline iphone & Android
https://www.youtube.com/watch?v=u6bsEmawu30
Terrain. Tracks won't let you get bored. There are about 50 laps in 16 picturesque countries of Europe, USA, and Asia. Sightseeing is also complemented by popular energetic music.
Android :- Download Free From Google play
Ios/ Iphone  :- Download Free From Apple Store
2. Jetpack Joyride – pew pew booom!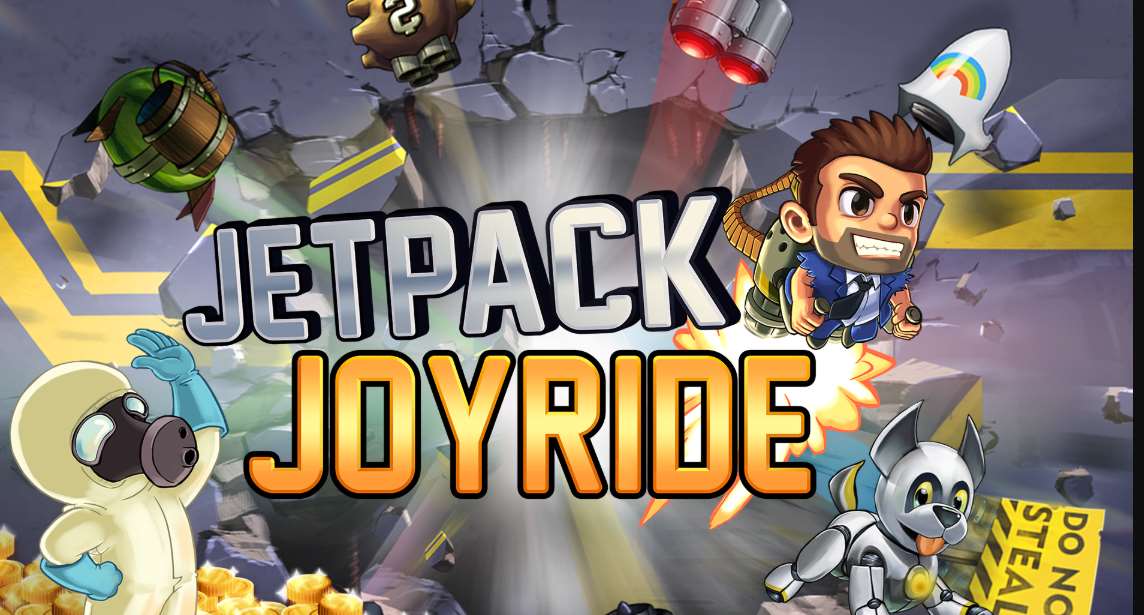 God save platformers and those who develop them with love. JJ is a great example of retro pixel-art 2D non-stop shooters. It includes almost everything what is important for genre fans because it is made by fans. Here's the example for better understanding – it's "Back to the Future" season update available right now. If you get what I mean, you had some happy moments in childhood. If not, you'd get a vigorous time-killer. Perhaps, I'd stop here, not to waste your time with excess info.
Android :- Download Free From Google play
Ios/ Iphone  :- Download Free From Apple Store 
3. Crossy road – single-finger fun
 This cute isometric action platformer by Hipster Whale gained the love of more than 200 million of users, as reported by the Freepps.top. Remember Subway Surf? This title is that addictive. The main task to complete in Crossy Road is covered in its name – you have to cross the road. But how inventive the developers are!
You're given the choice of playing for different funny square characters: from chicken to Dracula. This feature is worthy enough to be called outstanding. Free Games That Don't Need Internet .Guys from HW game-studio endow all their mascots with unique visual and gameplay features. This makes such a tiny toy game a really engrossing experience. Don't become misled by Minecraft-like graphics. They create a lion's share of the game's absurd fun atmosphere.
Android :- Download Free From Google play 
Ios/ Iphone  :- Download Free From Apple Store 
4. 4 Pics 1 Word – a classic puzzle for fans
Sometimes I have absolutely no wish to watch bright sparkling pictures. I'm sure, that some of you may even hate it, comments under some of my posts on Freepps.top prove that. So, here is the stable-working game, which comes as a good solution for those who need a classic cozy brainstorming time-killer. Android Mobile game that don't require internet .
Game logics are very straightforward. You're given some letters to fill in the gaps to solve puzzles. Four pictures on the screen are supposed to have something in common and you have to warm-up your brain to guess what.
Why did I choose this title from hundreds of similar-looking quizzes? The reason is updating. This game is endless because developers add new levels quite frequently.
Android :- Download Free From Google play
Ios/ Iphone  :- Download Free From Apple Store
5. Flow Free – please welcome, the graphic puzzle!
The word "flow" here stands for pipes. In thousands of labyrinths, you are supposed to find a way of connecting water pipes to make them work. All lines are marked by colors and are of different length. The main achievement to unlock is tricky. You have unlimited tries to complete a puzzle, but it's quite a challenging task to find the shortest way of doing that.
Flow Free looks stylish with its minimalistic material design. It is played by millions of users, so developers are very precise. I didn't find anything irritating. Some players post negative comments where they argue that puzzles are too easy. Well, guys, honestly, buy yourself a custom version of Rubik's Cube. This game is for mass consumption, so it mustn't require pro-skills.
Many users also complain about ads. Here is a hint – switch off the internet, while playing and voilá – no ads.
Android :- Download Free From Google play
Ios/ Iphone  :- Download Free From Apple Store 
6. Six Guns – westerns are ageless ( Free offline iphone & Android )
 I tried this one a couple of years ago and it was a good on-the-go alternative for Red Dead Redemption. It's fair to say, that it's not even close to such a great title. However, it's an open-world Wild West shooter which is finely stuffed with a crazy range of rifles, rivals, and mystic stuff.
Six Guns has a flat plot. You play for a cowboy, who hides from the law. Soon he meets a new massive threat – creatures from hell. Shooting, shooting, riding, riding. The offline mode got me bored in a couple of weeks. It's not a very bad result, by the way. Developers are more concerned with the multiplayer mode today which is awesome. That's it.
So, back to sandbox. The open world has lots of secrets and it's quite interesting to discover them to apply for future fights or simply enjoy yourself. Sometimes you'll meet occasional events generated by AI, but they are not very diverse. However, Six Guns has no playable analogs, so it becomes worth-trying automatically.
Android :- Download Free From Google play
Ios/ Iphone  :- Download Free From Apple Store 
7. Hill Climb Racing 2 – Hell yeah! 2
Remember Gravity Defied? This game has similar physics but simply looks more modern. There are dozens of analogs, which would blow your mind with irritating bugs and stupid controls. HCR2 doesn't have such problems. I passed both chapters, opened and tuned ALL cars, but it didn't let me go. Seriously, I started to rerun tracks to gain higher stats
To my mind, it means that a game is perfect for those who ever enjoyed such arcades. ( Free offline Ios & Android ) It's totally absurd and fun. Sometimes it makes you angry and you scream "F***ing gasoline!!!". BUT, you still playing it. Miracle!
Android :- Download Free From Google play 
Ios/ Iphone  :- Download Free From Apple Store
8. Shadow Fight 2 – Best mobile fighting?
I'm not a fan of the first chapter 'cause it simply bored me, but this one is a treasure. SF2 is greatly balanced. Game money, objects, characters, skills improvement, and actual gameplay are perfect. I'm not trying to sell it ( iphone games that don't require internet and Free to download). I really enjoy SF2. It has everything I like: smooth arts, precise realistic fighting physics, authentic audio, and easy controls.
The main character is a black silhouette but you can customize him and feel the difference. The atmosphere of SF2 is unique. It looks very calm but at the same time requires speedy reactions. Rivals eventually become harder to kill, however, you can skill-up your own way and finally beat them all.
Android :- Download Free From Google play
Ios/ Iphone  :- Download Free From Apple Store
10. Badlands – award-winning platformer
Freepps.top reports that Badlands is one of the most played mobile games. Why is it so? On the one hand, it's the merit of marketing. On the other hand, this game is highly immersive. I will describe this alternatively. Imagine a rock band. All members do their job simultaneously to perform a good gig. It's impossible to make a show if someone fails. But would you pay for the gig, if you don't get the vibes from the artist?
Game development works the same and not many studios can handle this. That's why well maid products are sold normally. Such titles as Badlands become outstanding for these untouchable vibes. They are called a soul.
Android :- Download Free From Google play
Ios/ Iphone  :- Download Free From Apple Store
Bottom line
 Oops! Such a big review. One more sentence. I hope that you find a perfect offline time-killer here not to be abused by unexpected boredom!