Having the iCloud may be one of the best decisions that any professional can make in terms of downloading phone applications. It is extremely convenient because the user will be able to easily sync already stored data into the device without any difficulty through the app.
Because of this, thousands of professionals and simple individuals can access their data on the web without any problems. They just have to have the proper device and application as soon as possible.
However, one of the downsides of having this particular application is the activation sequence needed for the people to use it properly. Prior to activating the device, one would need to enter the Apple ID as well as the password as a security measure to keep the data safe.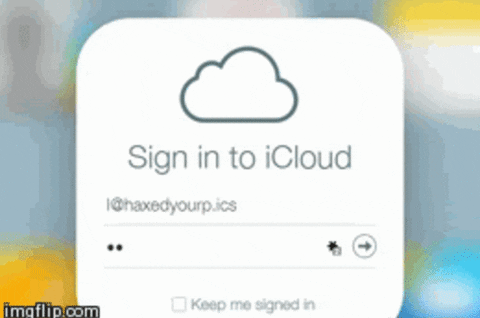 iCloud Activation Bypass Tools
Problems and Solutions
The problem with this is that sometimes there are underlying algorithms that prevent the ID and password to be accepted right away. This causes the user to be locked out of both the device and application.
To solve this issue, there are various tools that people could use to bypass the activation commands needed to gain access to important data. This article will focus on giving some details about these tools so that people can use them effectively without incurring any additional problems down the line.
Look at the subsequent paragraphs to learn more about these iCloud bypass tools that could help users out in 2018.
The Bypass Tool for iCloud
This is the simplest and most popular tool that you can use if you want to circumvent the activation program for the device. It works with a multitude of iOS devices such as the following:
IPhone 6S Plus
iPhone 6
iPhone 5
iPhone 4S
iPhone 4
iPad
iPad Mini
iPhone 5C
With this particular tool, users will be able to circumvent the activation process or deactivate the iTunes account altogether. This will effectively render the phone usable by anyone who would get their hands on it.
This particular bypass tool is free and there are also many tutorials available that could be used as guides on how to use the program effectively.
One downside of using this particular tool is that it will leave the device vulnerable to cyber attacks. Because of this, the data stored in any of these devices with the application installed would become unsafe as a result.
Users have also complained about slow download speeds from the manufacturing website itself. This has caused them to give the device low ratings in terms of quality.
Icloud activation bypass tools
iCloudin
This particular application works on Apple devices as well as iOS. The manufacturing website will also provide efficient customer support whenever necessary. Just like the previous tool, it works on a variety of devices that people will surely enjoy.
One downside of this particular application is that the manufacturing website is a bit confusing to use. People will have a hard time navigating through it. Otherwise, this tool is rather useful for bypassing the activation codes in iCloud.
If one has iOS as an operating system for any device, this program will work perfectly.
Official iPhone Unlock
If people would want to unlock their phones permanently and legally, this particular web service will be able to do it without any additional problems. All one has to do is to enter the device model and a 15-digit IMEI number and the online algorithm will take care of everything.
Many consumers laude this particular program for its ease of use and reliable reputation. The program is also operated by various IT professionals so people will not have to worry about anything.
One downside to it is that users cannot get it for free. However, the quality and usability of the program makes up for the fees that come with it.
Locking Tool Removal Program
This is another program that people can use to permanently unlock the iCloud. It is easily downloadable and it's free. Developers also provide sufficient support for customers with questions regarding the use of the product.
Compatibility
This particular program can also be used with all types of iPhone and iPad devices. Compatibility will not be an issue. The device also works with the iOS operating system (iOS 7 onwards)
iPhone 4 Hacktivate
This is an easily downloadable program that will allow users to unlock the iCloud effectively within the iPhone4. The user would just have to download the tool itself into the Windows computer, put the auxiliary device or phone into DFU mode and subsequently connect it to the larger machine.As soon as the tool is completely downloaded, it comes with instructions on how to operate for maximum use. Just follow these instructions and everything else will go smoothly.
These are just some of the many tools that one can use to remove the activation layer for iCloud in any device. Hopefully, these steps will be able to help people understand how the algorithm works so that they will not have to deal with the added pressure of activating the devices before using it completely.
If more questions arise regarding the use of these activation removal tools, do not hesitate to visit the manufacturing websites for more information.