Hoverwatch is a phone tracking app designed for Android Phones, Windows PC, and Mac Operating Systems.
It works as an individualized secret agent to monitor and record all your phone activities. Sometimes, it happens when some of your friend or coworker borrows your phone, you can let them use your mobile phone as you have a spy on your phone to track their activities.
It's probably good news as your privacy is no longer compromised if you haven't access to your Android phone.
Let's take a deeper dive to unveil everything you need to know about this tracking app; first of all, I'll crack why to use Howerwatch?
Monitor your phone activities
On the contrary world of privacy, everyone values his/her phone data and takes the personal security of their phones very seriously. And, you're not an exception.
Parental Control
As a parent, you're always concerned about your children and keen to protect your children from misleading social media content like radicalization and pornography.
It is the best option to try this app to keep track of your children activities.
Track your employees' activities
The mobile tracker can help you to keep track of your employees' activities i.e. how they are using organizational data within and outside the organization.
Distinct Features of Howerwatch
Here I'm going to showcase the key features of Howerwatch phone tracker that will appeal to you to go for this app among other tracking devices:
Stealth Mode 
Record calls 
Facebook Messenger Spy App
Phone internet History 
Stealth Mode 
Howerwatch has designed by keeping your concern in mind; anti-theft. If you have installed it on your android phone, it is virtually impossible to detect this tracking app with GPS (Global Positioning System) listeners.
It's a prominent feature of this app that sets it apart from other app. It uses its advanced GPS chip for tracking. Isn't it exciting?
It may trigger a sleeping spy inside you. The noticeable feature is that the app is invisible once installed on your Android phone.
You can track someone without being noticed. In another scenario, where you don't want the tracking person to know your activities, it's the best option.
Facebook Messenger Spy App
You can use this app to track all Facebook activities; messages, incoming audios, and videos. You might be wondering that I'm joking. It's a reality at the distance of few clicks.
Record Calls 
Call recording is another distinct feature of this tracking application that makes it unique for its users. You can use this app to record calls on your Android device.
Track Phone Internet History
This spy app keeps track of all website information surfed via your phone. You can get to know which information your friends or coworkers are keen to know when they have access to your phone.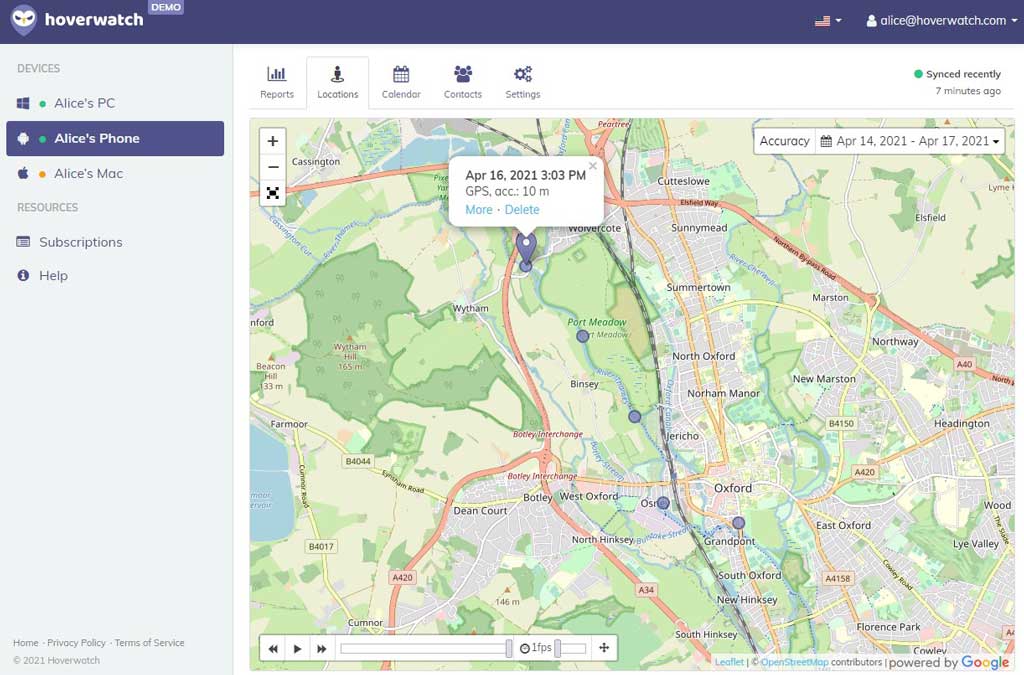 Additional Features
Track SMS
Audio tracking
Camera tracking
Track Phone location
WhatsApp spy
Snapchat spy app
Skype spy app
Telegram tracking
 Instagram Spy app
Calendar tracking
Save all the contacts
Track To-Do list
Track Sim Card Change
Track Android Screenshot
How to install Howerwatch on your Android phone? (h2)
Follow this step by step guide to install this app on your Android mobile:
Step 1. Visit the official website of Hoverwatch (Hoverwatch.com) on your device.
Step 2. Sign up for free
Step 3. Enter your Email and Password
Step 4. Choose a subscription plan that suits your requirement.
Prepare your Android Phone for installation 
At this stage, your device is ready for tracking. You only need to follow some steps to install the tracking app on your target device:
Step 1. Once you have registered to Howerwatch.com, you'll find a link here to download it.
Step 2. Open the Internet browser in your target device and paste the URL of the tracking app.
Step 3. Once the download has been completed, install the app and open it.
Once the installation has been completed, choose activities you wish to track and confirm permissions.
Pricing Policy
 You might be wondering if Howerwatch is free.
Unfortunately, Hoverwatch does not offer any free plan. But the app has full functionality available for 3 days after registration, which allows you to test the app and then make a purchase.
 Visit https://www.hoverwatch.com/pricing and select any price plan which suits you the best as per your requirements.
It offers three subscription plans; professional, personal, and business plan.
| | | | |
| --- | --- | --- | --- |
| Plan | Personal Plan | Professional/Family Plan | Business Plan |
| Devices | 1 Device | 5 Devices | 25 Devices |
| 1 month | $24,95 | $49,95 | $149,95 |
| 3 month | $59,95 | $99,95 | $299,95 |
| 1 year | $99,95 | $199,95 | $499,95 |
Conclusion
In the fast-growing market of tracking apps, you're able enough to know that Howerwatch has a distinct edge over its competitors due to its unique features.
Take no time to install this tracking device, and enjoy the best of your privacy.